Why the California Bullet Train Project Failed: 7 "Worst Practices"
Autopsy of a train-wreck, California high speed rail.

Eno Center for Transportation, 13/02/2019
Welcome to Oslo! NO PARKING.
More and more European cities are effectively banning automobiles from their city centers — and it seems to be working out just fine for local businesses. The cities are "discovering that restoring these historic spaces to their pre-automobile states is as good for tourism, local business, and overall civic contentedness as it is for air quality and a shrinking carbon footprint."

NRDC, 01/02/2019
Why outer suburbs lack inner city's 'third places': a partial defence of the hipster
Fairly obvious, but still interesting article about a 'third place' concept.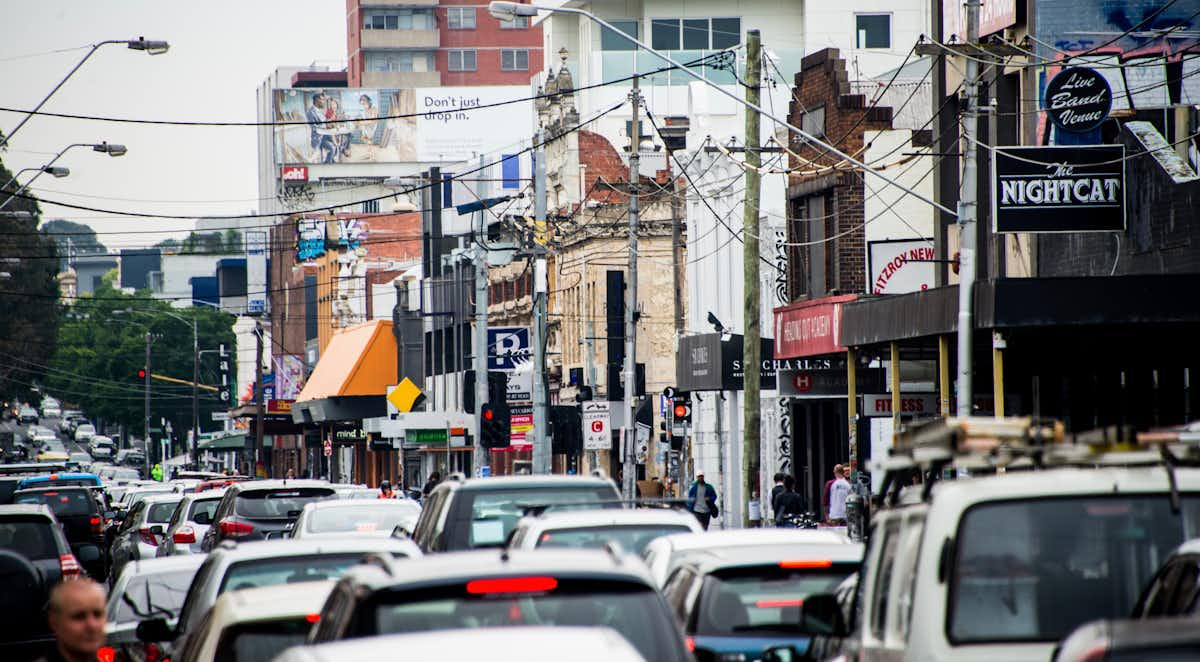 The Conversation, 30/01/2019
What's Not Great About China's High-Speed Rail? The Debt
HSR as grey rhino. High-speed rail in China, as in Europe, can hollow out conventional rail and force more freight onto roads. Debt burdens are onerous even on the highest demand lines.

Caixin Global, 29/01/2019
What happened when Oslo decided to make its downtown basically car-free?
It was a huge success: Parking spots are now bike lanes, transit is fast and easy, and the streets (and local businesses) are full of people. To help support the shift, the city made "massive improvements in public transport and making cycling safe and comfortable," says Rune Gjøs, Oslo's head of cycling.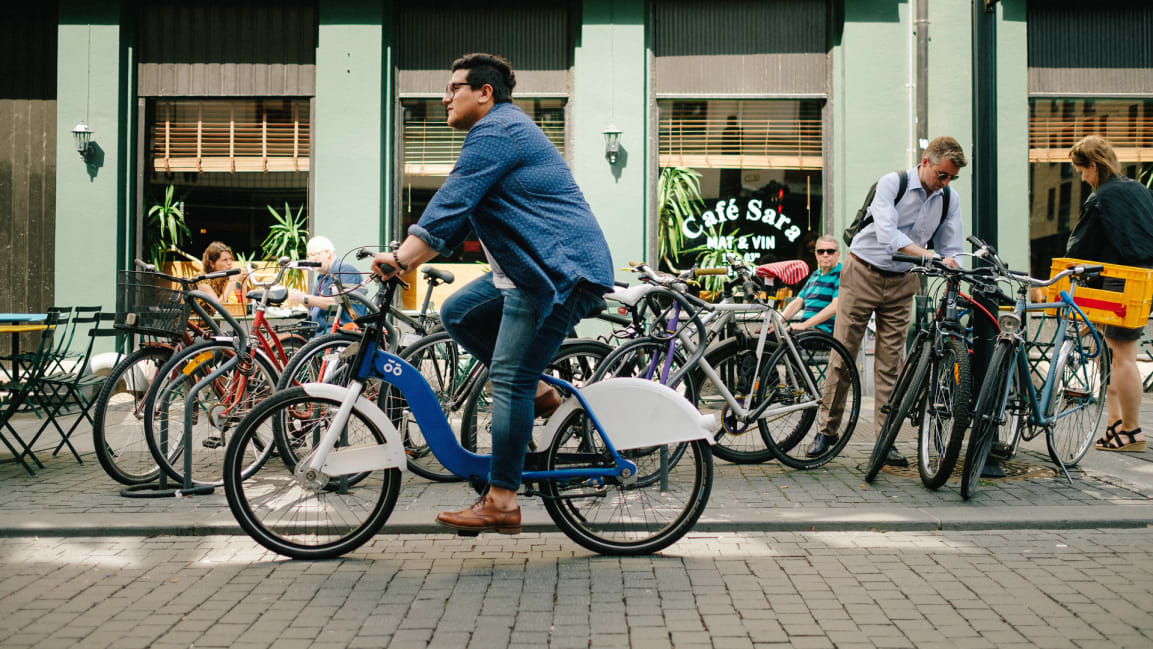 Fast Company, 24/01/2019
The Transcendent Incompetence of the L Train Fiasco
Fascinating case study of how projects can move forward with no-one actually questioning anything. This is an issue with many BRT projects. "In all walks of life — engineering, politics, transportation — there is a fine line between the earned wisdom of experience and the toxic self-regard of a credentialed rut."

New York Times, 12/01/2019
Transport Ministry Tightens Toll Road Rules as Losses Spiral
End of the road for unviable toll road projects?

Caixin, 21/12/2018
Shenzhen's silent revolution: world's first fully electric bus fleet quietens Chinese megacity
Interesting though uncritical take on bus fleet electrification in Shenzhen, headlining the noise reduction benefits. Bus frequency is very high even in off-peak periods, with near empty electric buses ubiquitous in off-peak periods, providing an impressive level of passenger service. However, Shenzhen still does not manage to provide any real-time information on bus arrivals at bus stops, and the city does not provide any significant on-street bus priority anywhere, and the benefits of high bus frequency have nothing to do with electrification. The article does clear up one mystery: why such extremely high off-peak frequency even where buses are near empty? Evidently a large subsidy requires buses to meet operational-km targets. Our proposal for Shenzhen's next step forward for its 100% electric bus fleet? Implement BRT or meaningful bus priority and provide real-time bus arrival information for passengers at bus stops.

Guardian, 12/12/2018
Scooter Companies vs. the Regulators
Regulators vs dockless mobility: it's what drove Mobike and Ofo into the ground in Guangzhou, and the experience is also familiar in the US.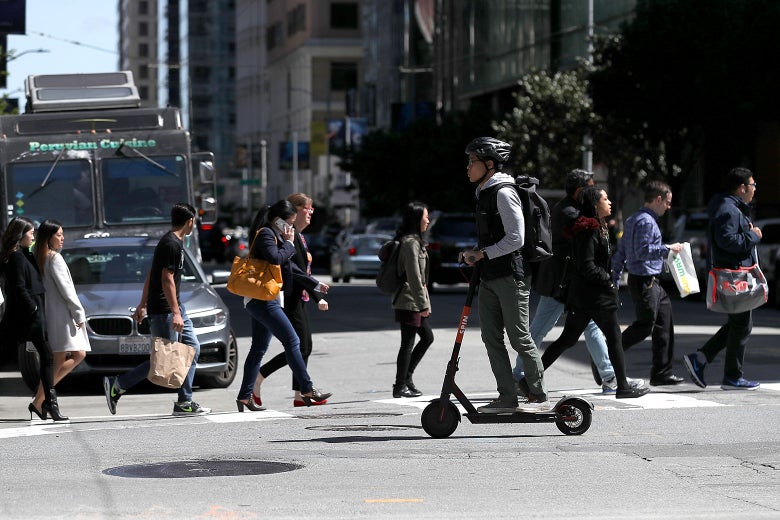 Slate, 12/12/2018
Sydney's new 80km walk to be most spectacular in the world
"It was an act of imagination to have Sydneysiders understand the scale of public land around the harbour. The idea that you can walk from Bondi to Manly is a reality now". The multi-day walk would become a "major tourist attraction". It would be as good if not better than the world's great walking trails including North America's Appalachian Trail, the Camino de Santiago in France and Spain, and Cinque Terra in Italy. Together with federal and state government agencies, six related mayors agreed to link existing coastal and harbour-side walking tracks and paths, and erect consistent signs and directions. About 60 km of the trail is on public land. The rest will be on footpaths, including near Point Piper, Darling Point and Potts Point.

Sydney Morning Herald, 26/11/2018
The Case Against Quantum Computing
In our Busway, Parking and NMT Concept Design presentations in Yangon on 15 Nov, one participant asked, 'but what about the future? What about elevated roads and sky trains?' Our response: our proposals ARE the future... Unlike hyped and perpetually 'on the horizon breakthroughs' like quantum computing or level 5 SAE 'full automation' driverless cars in urban areas.

IEEE, 15/11/2018
Milking Scooters for Cash Helps Cities Build for the Future
"In Austin, officials are charging companies $100 a bike or scooter during its experimental phase, and could raise tens of thousands annually. Mobility startups operating in Santa Monica, California, have shelled out a $20,000 each for the right to operate, plus $130 per each device on the street, plus $1 per device per day for the privilege of parking on the public sidewalk. (That last charge is modeled off the way the city charges restaurants for outdoor dining.) Participants' in Los Angeles' soon-to-launch scooter and bike program will have a similar setup. Portland, Oregon, meanwhile, is charging the companies operating there a 25-cent per trip fee."

Wired, 06/11/2018